Unfortunately, several shiny HTML5 features (such as the video element), ended up implemented to different levels by browsers, without good accessibility, and without an interface that satisfied designers (a nearly impossible task). This includes the date input.
And a designer should first ask, is a date picker actually needed?
Recently on Twitter, there was some discussion about accessible date picker widgets. Jason Kiss (@JKiss) did some analysis and gave feedback.
https://twitter.com/jkiss/status/720720467829493760 (Tweet no longer exists.)
I felt compelled to list the examples of accessible date pickers mentioned in the Twitter thread, so here they are. Know any other good ones?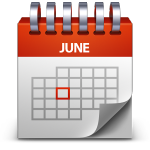 PS: In the tweet thread, props to @handcoding, @pauljadam, and @backflip.
Related articles:
Last updated Nov 2023