Another CSUN conference has come and gone, and they only get better each year. Of course I'm referring to the CSUN (California State University, Northridge) Annual International Technology and Persons with Disabilities Conference which happens at the incredible Manchester Grand Hyatt Hotel in downtown San Diego, California.
The conference was officially kicked off Tuesday evening with a keynote speech by Tommy Edison (starts at 9:45) who is also well known as the @BlindFilmCritic.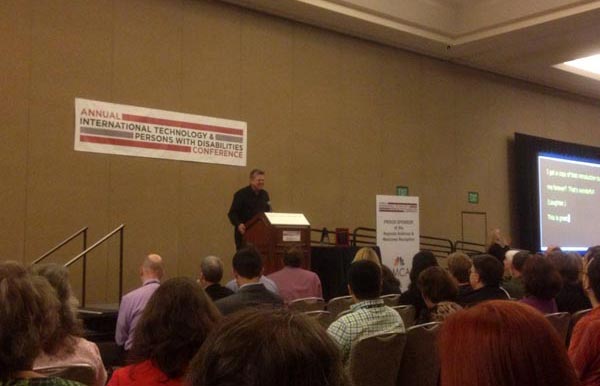 Events & Happenings
Besides the plethora of sessions to attend, many events (official and unofficial) and fun things were going on:
Highlighted Sessions
There are too many great sessions to note, but here's are several to get you started:
Summary Next Year's 30th
Next year is the 30th CSUN and promises to be even bigger and better than ever. Seriously, there are tremendous plans for CSUN15 are already under way. Hope to see you there!
More Resources