Vimeo, a YouTube competitor, has recently updated its web-based video player. Vimeo now defaults to an HTML5-based player rather than Flash. It provides much faster playback/load times and improved tools to share a video.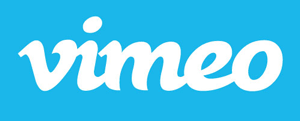 Although the accessibility implementation may not be perfect, it's a very significant improvement. The Vimeo player now supports keyboard and screen reader users and supports captions and subtitles! Here's a live example of Vimeo captions by Amara (@AmaraSubs).
Thanks to Vimeo for these changes. We hope to hear about more improvements.
Further reading: