A favorable decision was made yesterday (October 7, 2019) in the United States regarding digital accessibility and the Americans with Disabilities Act of 1990 (ADA).
The U.S. Supreme Court denied to hear Domino's Pizza appeal of the Ninth Circuit federal appeals court decision which allowed the case to be heard. So the Ninth Circuit decision for Domino's v. Robles stands, hooray! Digital products which are a public accommodation must be accessible or will be subject to a lawsuit (and probably lose).
The accessibility community is dumbfounded and outraged as to why Domino's, a national pizza chain in the U.S., would spend so much money and effort into fighting digital equality rather than making their digital services accessible to all, which would greatly increase their potential customer base (and avoid bad publicity!)
Here's Domino's statement about the Supreme Court's decision. Domino's doesn't admit that besides convenience, inclusiveness, and equality, ordering online provides other perks that cannot be received in another way, such as discounts, coupons, and rewards points. Although their call for DOJ regulation has some merit, it's more of an unwarranted excuse. Regulations aren't completely necessary; if passed, they would likely still be WCAG 2.0 AA, and digital products would still be subject to lawsuits.
For lots of legalese, here is the the Domino's case (PDF) and the Domino's ruling (PDF). See below for a list of related articles and tweets.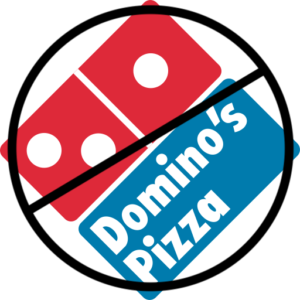 Articles
Tweets
There it is: if the website you build doesn't meet #accessibility standards, the work is not done. #a11y is the job. https://t.co/PAkNSOYpgq

— Morten Wears a Mask (@mor10) October 7, 2019
Hooray! US Supreme Court will NOT hear the Domino's Pizza case. This means that the Ninth Circuit court ruling is still good — disabled people have rights under the #ADA to challenge websites and mobile apps that are not accessible. #a11y #Disability https://t.co/Zwsh4fTjta

— Lainey Feingold (@LFLegal) October 7, 2019
I think that everyone should thank @dominos for helping to create more clarity around the strength of the law in the United States.

I look forward to seeing Dominos take their commitment to innovation and customer experience into the realm of #a11y

— agile-accessibility (@dylanbarrell) October 7, 2019
Supreme Court won't hear case for Domino's Pizza's desire to build web services that aren't accessible. ADA suit against them may continue. Good. What a shameful stance to take, @dominos https://t.co/BYN2y25JX4

— Scott Jehl (@scottjehl) October 7, 2019
Don't fall like Domino's. Invest in digital accessibility today. It's the right thing to do! https://t.co/IhIeOgaz8h #A11y

— Andrea Skeries (@Artistic_Abode) October 8, 2019
https://twitter.com/accessibility20/status/1181228718439780352
"This is not about whether a guy can order pizza from a particular pizza restaurant … [i]t's about whether people [who are blind] are going to be able to participate in society in the 21st century." #a11y (via @A11yNews)https://t.co/qbBGLqO8Pv

— Dan O'Mahony (@dan0mah) October 7, 2019
While I have celebrated with my community regarding the SCOTUS decision of yesterday, I'm also reading some pretty incredible posts by people who disagree on the "Blind people can't use the Internet so what difference does it make" premise. Sadly, I'm not at all surprised.

— LL (@Accessible_Info) October 8, 2019