Video captions are obviously necessary for users with a hearing impairment to access the audio content. But there are more reasons as to why captions are important including:
Speakers or headset is broken.
Too loud an environment such as train or yelling children.
Too quiet an environment such as a library or when spouse is sleeping.
Helps those with cognitive disability (or language is not native).
SEO
Correcting YouTube automated captions
So you have a video on YouTube. The automatic captions are a valiant effort but not nearly understandable enough, yet. To correct, you can use a great tool embedded right in YouTube. Note: If you recall, a few years ago, one had to download the caption file, edit, and then upload.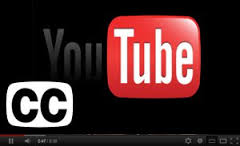 Below are the basic steps to get you started on editing the captions. This is a very nifty and convenient tool, but best for sighted mouse users. Also keep in mind that there are different ways to reach the editing mode, and it may change (as it has already from the referenced articles below).
Go to a YouTube video you own (while logged in of course).
Click the CC ("Subtitles and CC") icon just under the video.
If you don't have a custom caption file:

Click the "Add new subtitles or CC" menu button.
Select the language. You may be asked to set the default language at this point.

If you have a caption file:

Under the Published heading, click the language of the caption file to edit.
Click the blue Edit button.

Edit away!
Resources for YouTube Captions
Related