The Accessibility Summit, an online conference on accessibility, took place earlier this week. The event is presented by the good folks at Environments for Humans (@e4h). The event was one day in the past few years but was extended to two days this year! If you attended or not, take a look at the great information in the Twitter stream using the hash tag #a11ySummit.
Web Axe author Dennis Lembree spoke on usability and accessibility CSS gotchas. He will give a similar talk this fall at Accessing Higher Ground and CSS Developer Conference.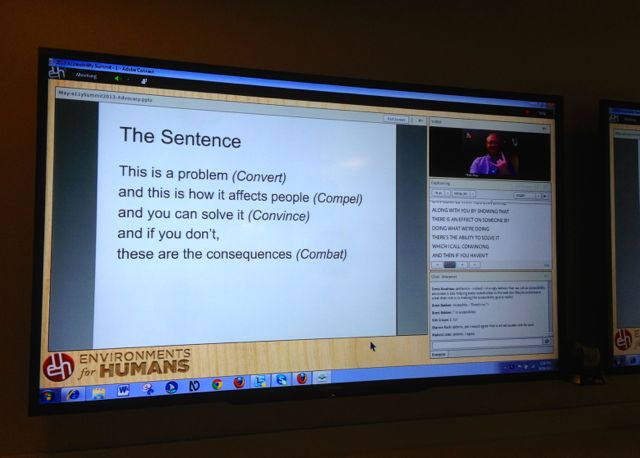 Here are several great presentations which were given at the Accessibility Summit:
TalkBack & Magnification Accessibility in Android 4.3+ by Paul Adam (@PaulJAdam).
Keyboard and Interaction Accessibility Techniques (Slideshare) by Jared Smith (@jared_w_smith).
CHANGE is not a four-letter word (PDF) by Kimberly Blessing (@obiwanKimberly).